Welcome to Greater Hazleton, PA. We invite you to relax and make yourself at home. You really can do that here in Greater Hazleton. It's a great place to live, work, and play.
There's so much to offer - an outstanding quality of life, plenty of recreational opportunities, an inexpensive cost of living, excellent health care and education systems, solid employment opportunities, an outstanding business climate, and even more.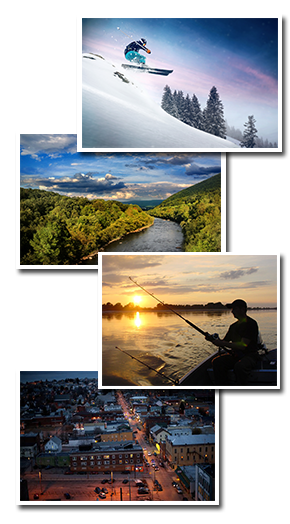 Greater Hazleton has it all, including a great location. In the foothills of the Pocono Mountains of Northeastern Pennsylvania, we're close to numerous major interstate highways that link us with places from New York City to San Francisco, from Canada to the Gulf of Mexico, and everything in between.
We're only two and a half hours away from New York City, less than that from Philadelphia, and slightly more from Baltimore and Washington, D.C. We like to feel we are in the middle of everywhere.
We do have a great location and access, but we've retained most of the advantages of small-town life. We're surrounded by some of the prettiest scenery east of the Mississippi and we've got plenty of things to do all year round.


Major Roadways:
I-81, I-80, Route 93, Route 309, Route 924, Route 424
Airports:
The Wilkes-Barre Scranton International Airport is about 35 miles north. Locally, the Hazleton Municipal Airport can handle most corporate jets. Another major facility, the Lehigh Valley International Airport, is 45 miles southeast. A number of smaller municipal airports are scattered around the region.
Bus Service:
Public transportation is made easy with the Church Street Station in close proximity to all of the properties. Hazleton Public Transit operates bus service for the city of Hazleton as well as the surrounding townships and boroughs Monday-Saturday.
Greyhound, Susquehanna Transit Company and Martz Trailways also provide bus service out of Hazleton.